Books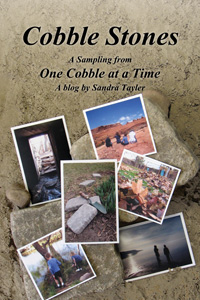 Cobble Stones
Cobble Stones is a sampling of essays pulled from this blog. It is a great way to introduce new people to the kinds of things which I write here. This is why I made the book, to let people share and so that when I'm at conventions I can point to it. Cobble Stones is fairly short, as befits a sampler. Print copies are available in our store. Electronic copies can be purchased through Amazon.com and Barnes & Noble.



Hold on to Your Horses
This is the picture book that I wrote for my daughter. Angela Call provided the wonderful pictures. It features the story of Amy who is full of ideas that constantly get her into trouble. With a little help, Amy learns to guide her ideas in constructive ways. Print copies are available either through our store or Amazon.com. You can download a free pdf of the book by clicking here.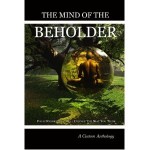 The Mind of the Beholder
This is a collection of four short stories which explore autism, ADHD, sensory processing disorder, and social-emotional agnosia. It features my story "Bethan's Garden" along with "Movement" by Nancy Fulda, "Invasion of the Pattern Snatchers" by David Goldman, and "Irena's Roses" by Marissa Lingren. I love being part of this book. It is available through Amazon.com.



Ages of Wonder
This anthology is edited by Julie Czerneda and Robert St Martin. It contains my short story "Immigrant" along with many other interesting stories. You can find it on amazon.com.


Schlock Mercenary: The Tub of Happiness
This is the first of the Schlock books where I really got involved in the creation process. I selected all the margin art and even wrote some commentary that appears on page 82. All the Schlock books can be purchased through our online store





Schlock Mercenary: The Teraport Wars
This was the first Schlock book where I did all the layout and design. It was a terrifying process to be learning when so much depended upon me getting it right.




XDM X-Treme Dungeon Mastery
Tracy and Curtis Hickman approached us with this project in February of 2009. It was a real departure from what we had been doing, but we could see the potential so we agreed. The book was finished, illustrated, laid out, edited, and sent off to print in five extremely crazy weeks. I still can not believe that we pulled it off. I learned a lot about lay out and design while working on this project.




Schlock Mercenary: The Scrapyard of Insufferable Arrogance
After putting together the triple sized Teraport Wars, Scrapyard seemed easy. Except for the fact that I was trying to finish it up while simultaneously undertaking XDM.