The week began smoky as storm systems and air flow carried smoke from fires in California and Oregon into my valley to sit. Some days it was inadvisable to spend much time outside and the asthma sufferers in my house had to use their inhalers more often. I tried to capture a photo of the way the smoke turned the moon red. I only sort-of succeeded.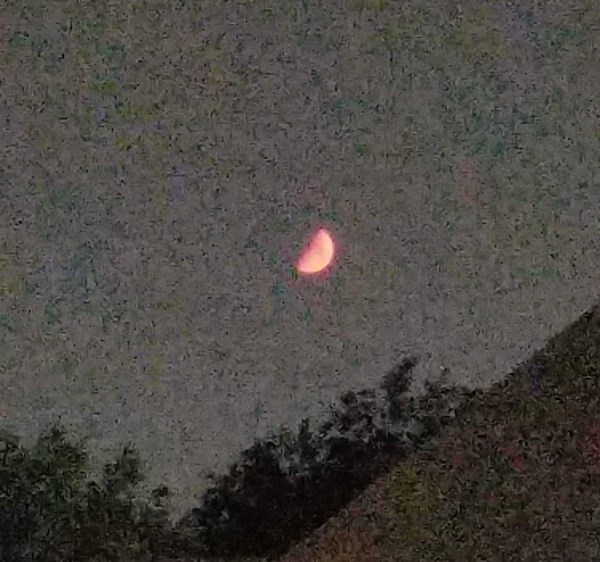 When the rains blew in, we were so glad to have relief from the smoke, and we were happy to have brief monsoon bursts where water poured down in sheets. Not typical desert weather. My pandemic patio turned into a wading pool for a couple of hours.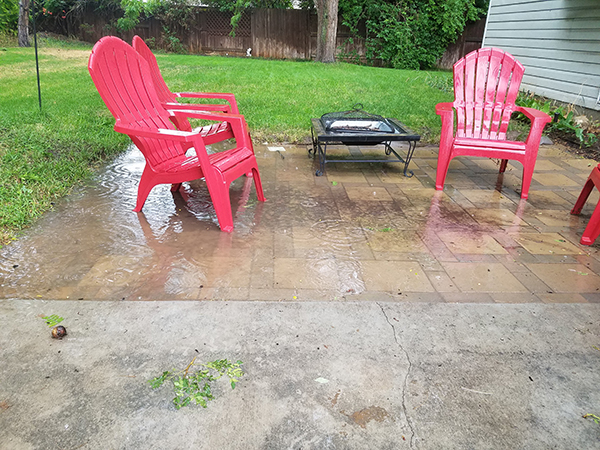 The rain also showed me that I need to get up on a ladder and unclog my rain gutters since they still seem to be full of water days later (and reflecting sunlight onto the side of my house) instead of funneling that water to the down spouts.
The week also included a trip to the vet for my old lady kitty to talk about what to feed her to keep her kidneys in good working order, followed by changing the feeding patterns for all three cats to accommodate old lady kitty's needs. I softened the stress of feeding changes by also acquiring some interesting new toys which the younger cats both love.
My Saturday was consumed by the acquisition of a large china cabinet that is eventually destined for my front room.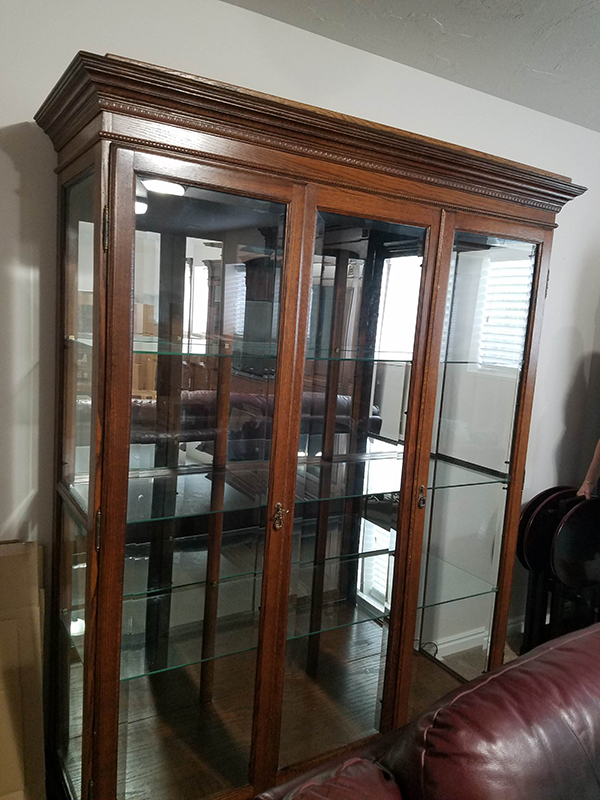 It is big. Several times during the process of extricating it from my neighbor's downstairs and trundling it down the street to my house I pondered the wisdom of my impulse acquisition. But I've wanted a way to display some of my grandmother's antique glass while still protecting it from the cats and my neighbor was only asking $100, so I grabbed the opportunity. It will have to sit in the garage until after some of the work that needs to be done on the kitchen is complete. And possibly I'll discover that this is not the right furniture for the space, in which case I'll have acquired a task instead of a solution, but wise or not, that's how I spent my Saturday.
It is now Sunday afternoon, which means I'm in the middle of twenty four hours when I try to step away from work to rest from my labors. I'm better at this than I used to be when so much of my work behavior was anxiety driven. My weekends are still frequently busy, but they tend to be differently busy. I switch gears into house or family instead of business and internet. Thus I am writing a post about my week instead of clicking over to XDM2e files. The files can wait until tomorrow.