We're working on Year Three of our long slow remodel. It has been almost a year of no progress because of no available funds. But we decided to spend some of our Christmas money on installing a faucet in our pantry wall.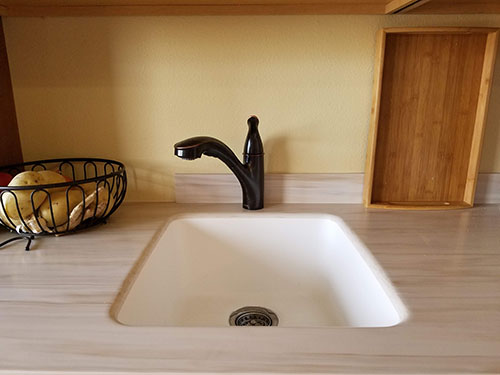 It may not look like much as Christmas presents go, but installing it involved the services of a plumber and a rapid trip to the hardware store to grab a different faucet which didn't have a separate sprayer because the plumber informed me that we couldn't just leave the sprayer off and we didn't have a hole for the sprayer to go through. (This one has an integrated sprayer.)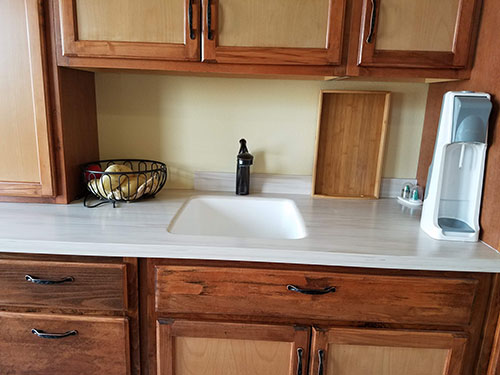 Whether or not it looks like much, having the sink installed is a source of joy, and that makes it a good Christmas present. Perhaps in January we'll be able to begin our adventures in moving a doorway.