My final event at SIWC was a panel discussing picture books. I loved having the chance to talk about the business of picture books with other people who had published them as well. In preparation for the panel, I brought out some of my favorites and put them up as a display in my zoom corner. We didn't end up discussing any of them, but I liked having them there.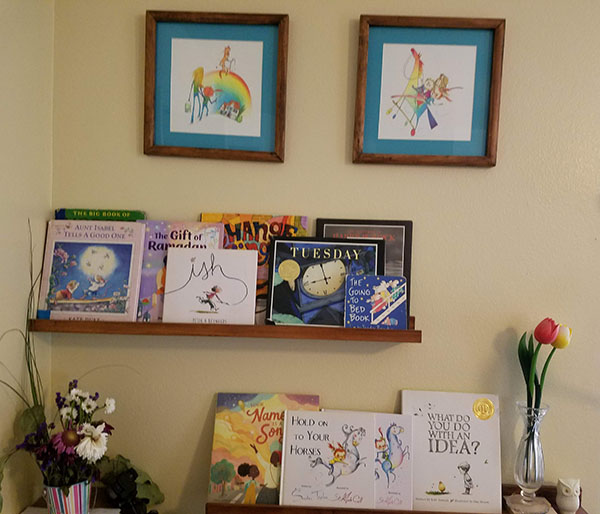 The day after SIWC was over, I sat on my bed and looked over at my Zoom corner. I realized that seeing the picture books makes me happy, and it reminds me that writing picture books is a thing I want to be doing. I like having that sort of a reminder so I'll be keeping the picture books in place for November while I focus some of my writing time on completing picture books drafts. I'm also reading Writing Picture Books by Ann Whitford Paul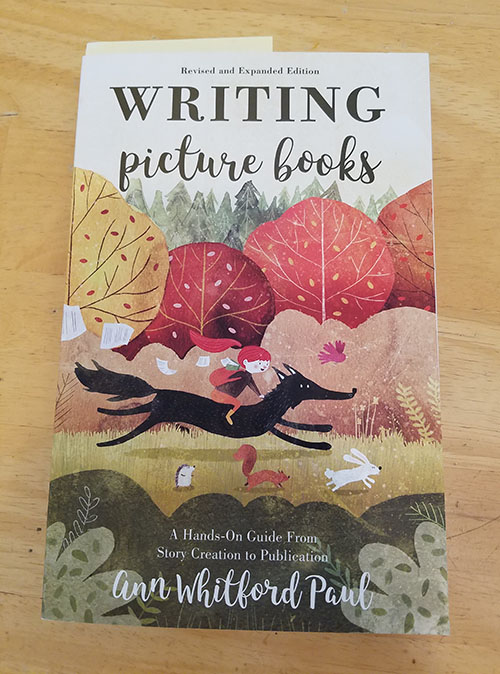 I started reading this book over the summer, but the effort was disrupted when I had to do fulfillment for one Kickstarter and then prep and launch another one. I'm going to play with picture books this month, both writing them and reading them. We'll see how much I can delve into that. Then I'll probably shift gears again in December.