The first day of this trip involves 18 hours of travel which crossed a night during which I got maybe thirty minutes of sleep. In theory the staying up will allow me to fall asleep at an appropriate local time. We'll see if biorhythms cooperate. In Charles De Gaul airport Howard and I found this little sushi place that has a conveyor to bring food around.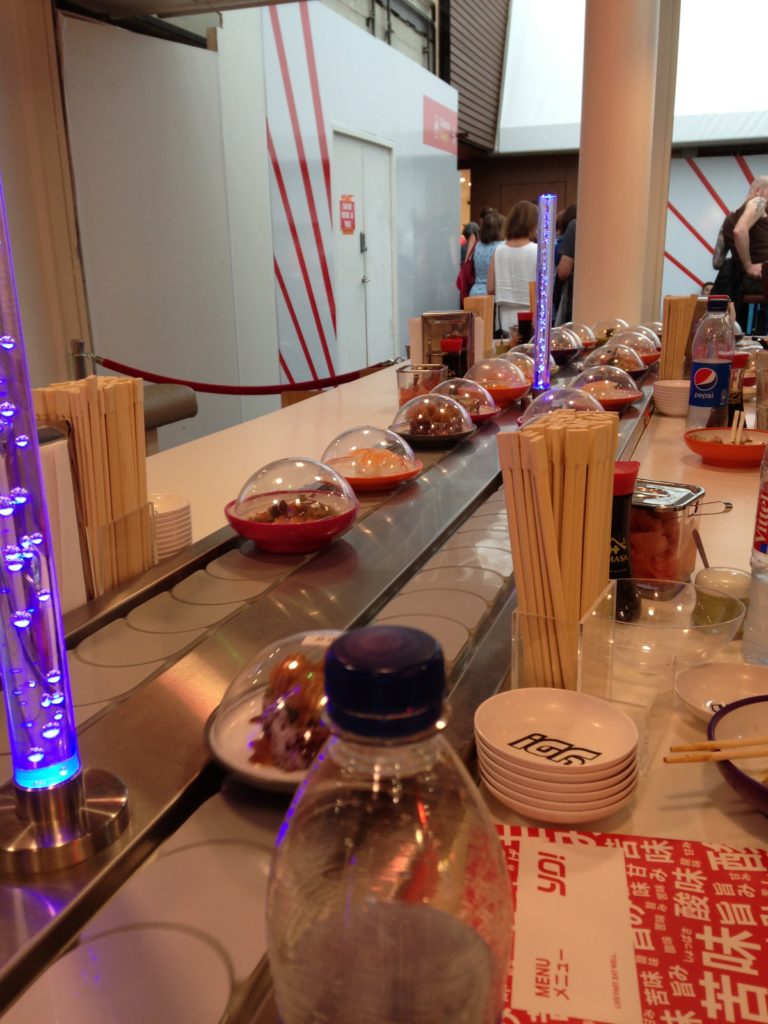 I knew these places existed, and it was charming to sit at one. The actual food was underwhelming, which shouldn't be surprising for what is essentially a sushi cafeteria. I'm glad we stopped anyway.
The airport also had a piano sitting in an open area, which apparently exists so that travelers can sit down to play. When we first walked by a woman was playing and singing opera, apparently just to pass the time while waiting for her plane. The airport also had a complete lack of TV screens broadcasting news, which is a common feature of American airports. I wish more airports would do pianos instead of TV screens. Piano is much nicer than endless rounds of talking heads discussing the American healthcare system to no avail.
Plane for Hamburg boards in fifteen minutes.