I'd had a sea day to recover from the tour in Copenhagen, but I discovered that I still wanted a quieter day than a tour was likely to provide. (It turns out that my choice was wise. Reports from the tour I would have been on were that the tour guide was …not good.) Howard opted to meet an online, Stockholm-resident, friend for lunch. I thought I might stay on the ship. But when Mary expressed an interest in walking to a restaurant that was once a royal estate, I went along.
One of the things I had been observing throughout my trip is a difference in European and American culture. European culture expects individuals to be responsible for themselves, read signs, and follow instructions. American culture assumes that individuals need to be herded and directed then walled off from anything that might hurt them or they shouldn't touch. Intellectually I prefer the European mode in this, but it did lead to moments of confusion or embarrassment when I went to places or touched things that I ought not because I'm culturally programmed to expect large instructions and barriers instead of small discreet signs.
As we exited the ship, Mary pointed out how different it was to disembark in Europe than the Caribbean. In the Caribbean all the ports are filled with people wanting to sell stuff to tourists. The economy there is dependent on such influxes. The port at Stockholm was empty.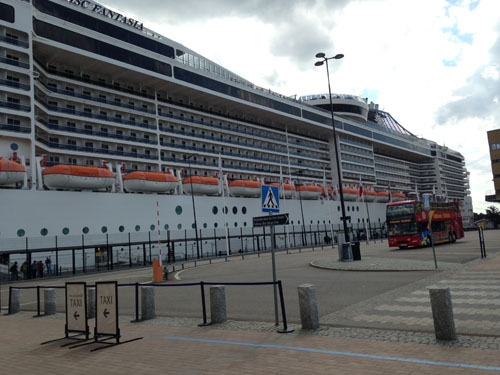 At the end of the terminal was a small sign (discreet of course) that essentially said "follow the blue line to the center of town." There was in fact a blue line painted on the ground. The meaning was clear and stated aloud by Mary: "Welcome to Stockholm, we're glad you're here, but we've got other things to do. Have some paint."
We veered away from the painted line fairly early in our walk, as we were following directions on Mary's phone instead. We entered a large open park.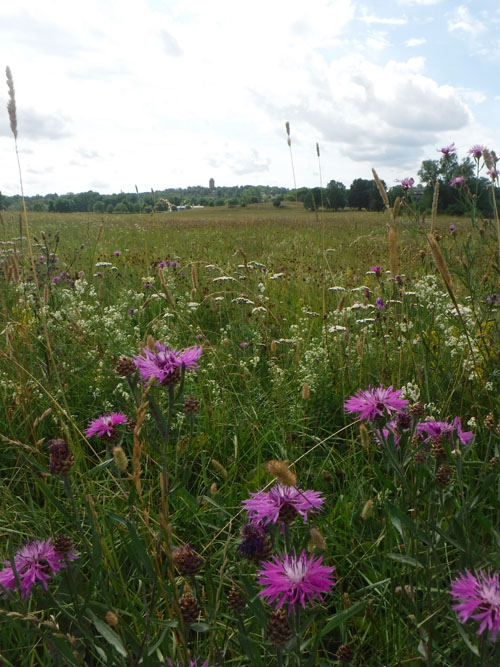 The park was obviously in use by locals who were walking their dogs, sun bathing, or generally enjoying the lovely day. This tower was the tallest structure around. We tried to guess what it might be for, but never did figure it out.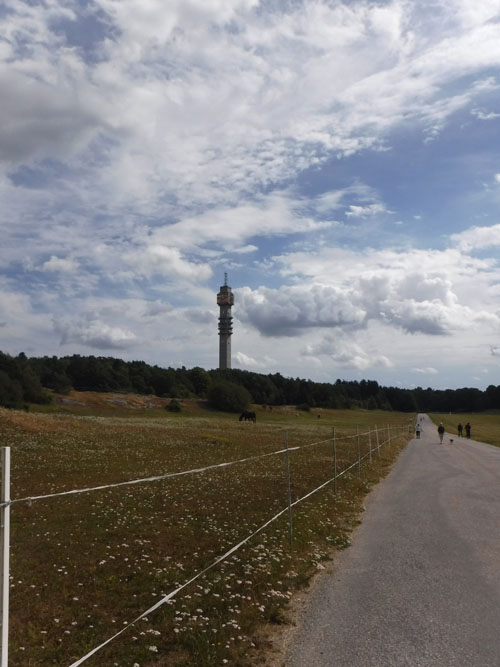 Along side our path there were some well behaved horses who were only contained by some ribbons.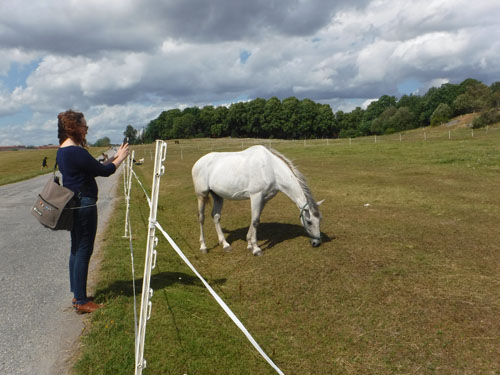 American horses I know would have had their heads outside that "fence" to graze on the longer grass by the path. Then they would have discovered that ribbons were no barrier at all and would have been off into the fields. But the horses were pretty and we wondered aloud if perhaps they were some specific Swedish breed.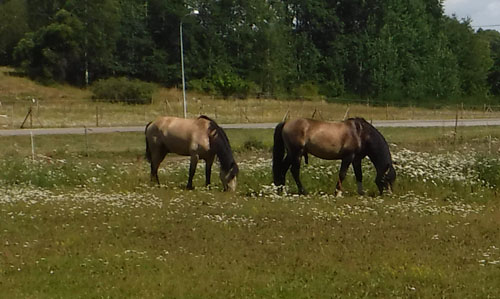 Our path led us through a small forested area, which was lovely.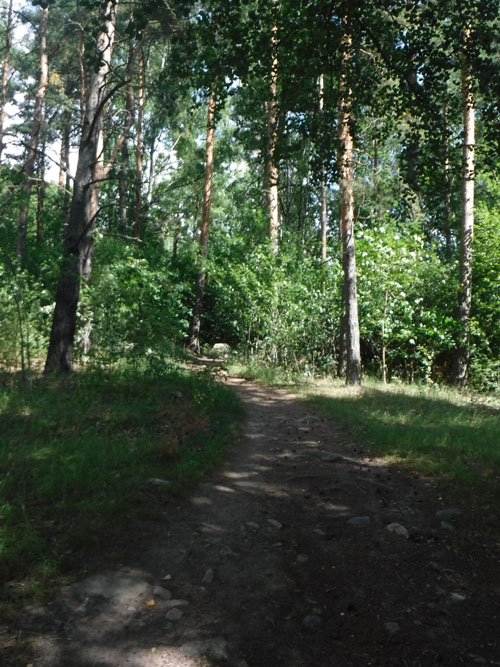 One thing we noticed was the quiet. We're used to noisier cities and places, more machine sounds, louder voices.
We passed by this gate sitting in the middle of a field with no fence attached. It put me in mind of the magical gates that sometimes show up in stories about fae. This impression was increased by the overgrown path leading up to it. We decided not to walk closer on that path because as Mary said "I know how that story goes."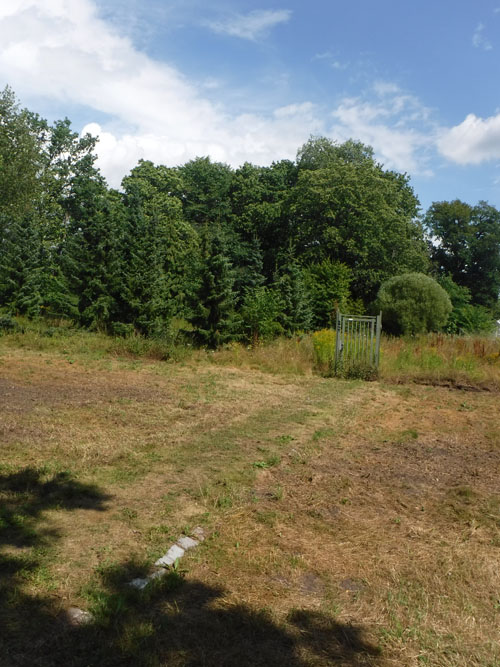 We found our destination and had a lovely lunch.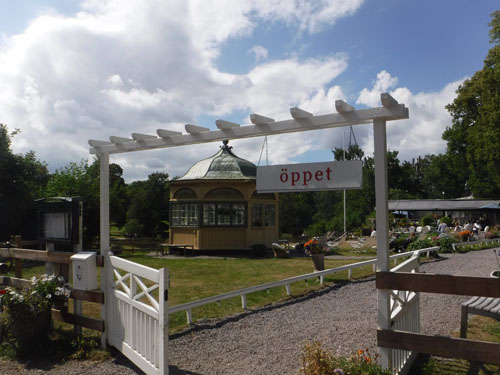 The staff spoke excellent English so we had no trouble placing our orders. The waiter even helped us to call a cab to get back to the ship. It was a lovely day. And I may need to find a local source for this rose lemonade.