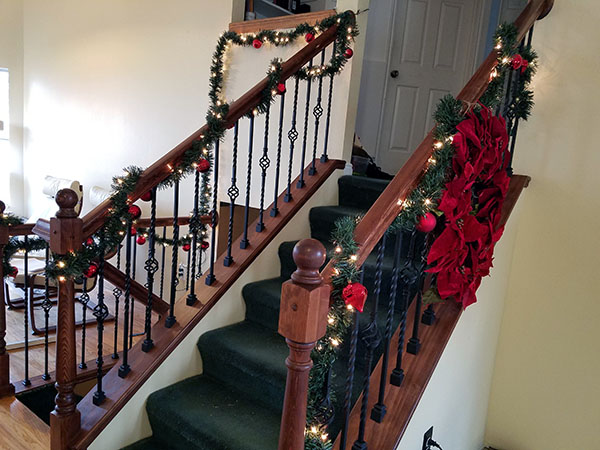 Christmas time is a tradition heavy season. We bring out decorations that only take part in our lives once per year and then are carefully stowed away. When we pull it out again, we are connected with last year and any years before that where these objects took part in our lives.
Christmas is a time of renewal. We are connected with our past selves through the medium of tradition, and then how we interact with those traditions for this year becomes part of who we are in the future. Some years I have let go of long held traditions. Some years something we did meant so much to us that we repeat it the next year and the next. Occasionally traditions can be consciously started and maintained, but often we don't realize we've made a tradition until it pops up again year after year.
This year is one of forging new traditions for my family. Not in a big overhaul-the-holdiay sort of way, but in small things. It is the first year that not all of my children will be sleeping under my roof for Christmas Eve. He'll join us for celebrations and rejoin us in the morning for more, but in between he wants to be at his own home in his apartment in his own bed. This is the second year when not all my kids share all my religious beliefs. So we feel our way forward trying to honor the holiday as a religious event for some family members, while not forcing religious aspects on others. It worked beautifully last year, so I'm not worried for this year. We'll find our way forward with love and laughter.
Weeks ago I alerted all the members of our family that I was not going to be the orchestrator of gifts. They had to do their own thinking and planning. And they did. It was such a relief for me to not have to keep a long list of suggestions. I did not have to brainstorm what would be a good gift for this child to give to that child. In truth, that was a role I should have given up long ago, recognizing that one of the best ways to teach someone to be a good and thoughtful gift giver is to let them fail at it a few times.
This morning I went out in the pre-dawn to purchase the food we'll need for the holiday. While I was out, I went in search of garlands for our new stair railings. We've never had railings before this year, now we do. And now we have garlands and a wreath for them. It makes me happy. There is so much work we have planned for our kitchen and front room, but this one portion of our main floor is exactly as we want it to be. It is new, and yet it fits in so smoothly with everything that has gone before that it feels like was already a tradition waiting for us to uncover it.
May your celebratory seasons be full of both tradition and renewal.