Today I began the work to tear out hardwood flooring so we can lay down LVP instead. I was pleased to discover that I'm going to be able to salvage the hardwood planks so they can be donated to habitat for humanity.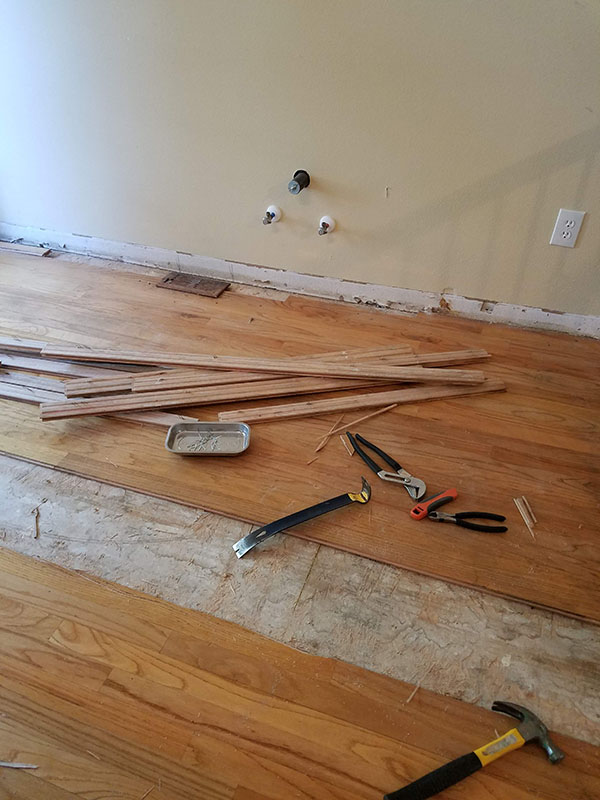 Being able to donate the planks makes me feel better about pulling up good hardwood. Why am I tearing it out if it is still good? Many reasons. The first being that not all the wood is good. There are places where water damage has warped boards. The wood next to the door where water leaks in has begun to show signs of dry rot. Second, we've already got areas where there are holes in the flooring. Most notably the spot where we removed a closet to install a railing instead.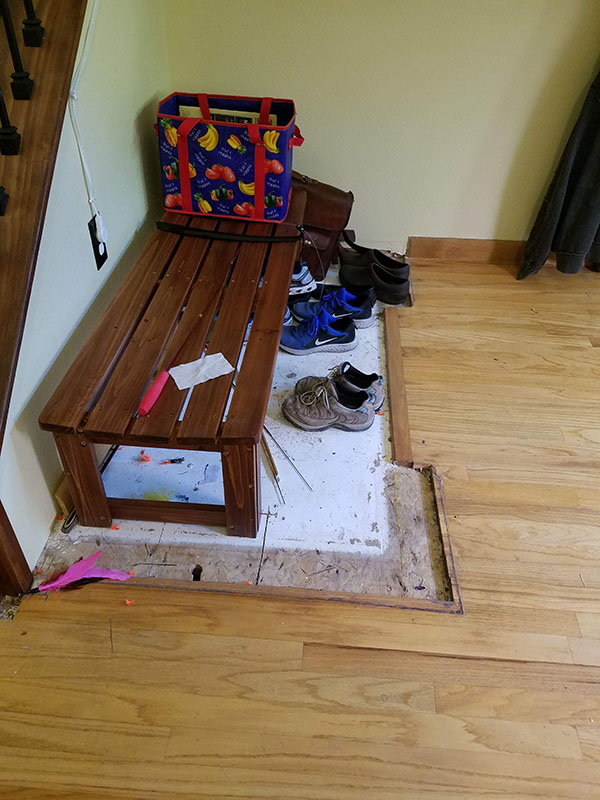 You can also see spots where the wood was removed to make space for the railing.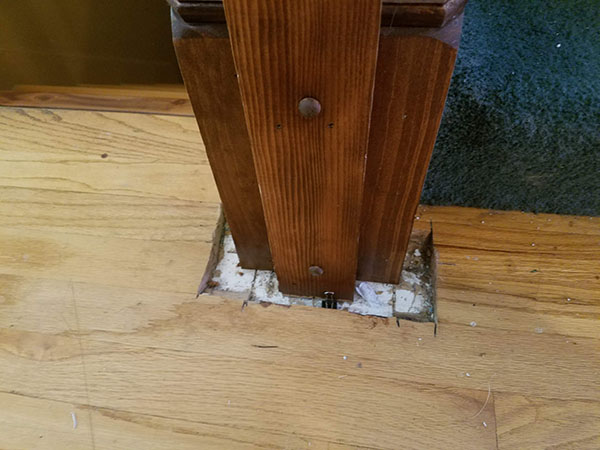 While it is possible to patch these sort of things, the reality of doing so is exceedingly tricky. Also there is the fact that we're planning on removing a superfluous wall which will create an even larger and more visible gap in the flooring. On top of the existing damage, our experience with floods and hardwood floor maintenance has led us to conclude that our family will be better served with a different material on the floor. Hopefully I'll get to show you the stuff we're installing soon. For now, here is the space that I've cleared so we can install flooring and then cabinets.