We've launched funding for MANDATORY FAILURE: Schlock Mercenary Book 18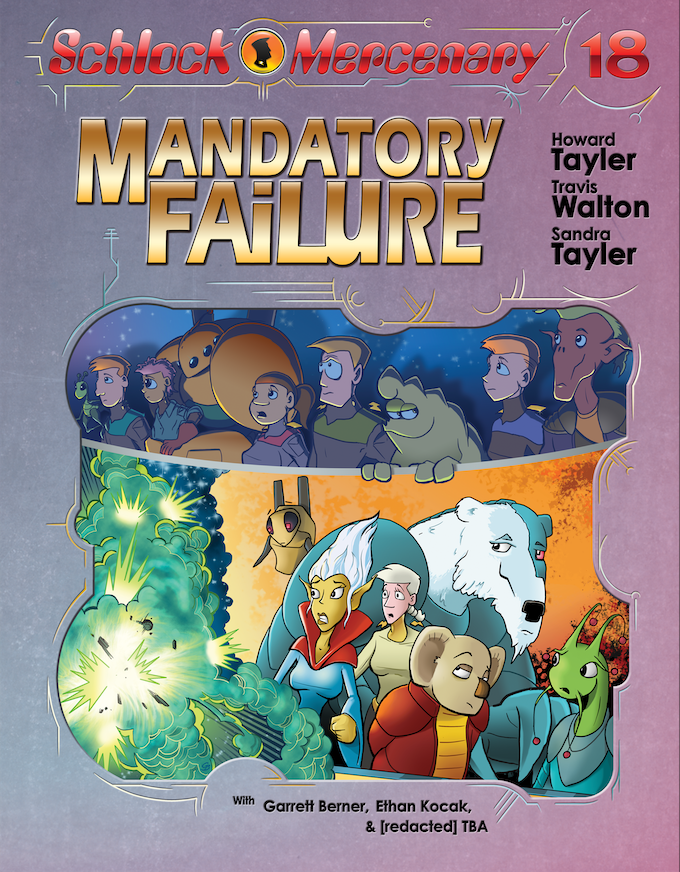 I love this book. Of all the Schlock Mercenary books that we've created, this one is my favorite. It is a self contained story which means you can pick this one up even if you've never read the comic before. It has emotional growth, found family, explosions, trauma healing, important apologies, and adventure. I've been re-reading it as part of my editorial work to prepare this book for print and I still love it.
The results of this Kickstarter funding defines what is possible at Chez Tayler for the next six to eight months. Right now we've fully funded this project so the book will be made, but there are stretch goals soon to be announced and if we reach them we'll have breathing room for other projects to grow and flourish as well. I'd love to be able to focus on writing and then crowdfunding for Structuring Life to Support Creativity. So I hope you'll take a look at this project and consider backing it.