This week most of the progress happened in Howard's office where this space: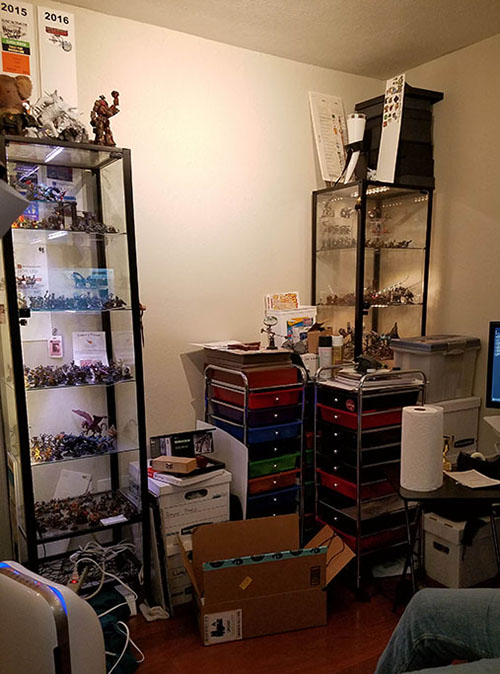 Was turned into this space: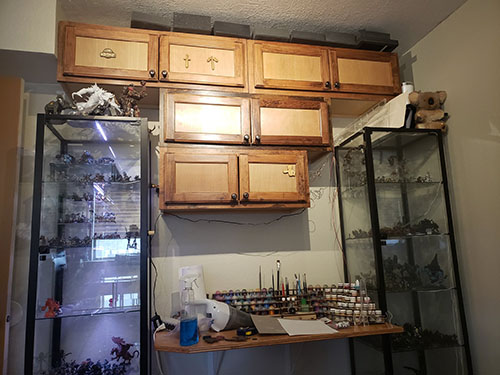 We called these our "test cupboards" we were learning the process of finishing the cupboards and experimenting with hanging them. That way we made most of our mistakes on cupboards that will not be on public display the moment people enter the house.
With Howard's cupboards looking spiffy, I turned our garage into a full workshop and worked on the front room cupboards.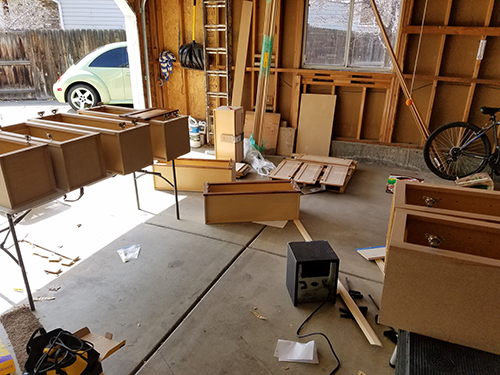 As of today, the boxes for the cupboards were ready, so we stacked them in the front room to help us visualize how it would go. Milo helped inspect. Picture this arrangement about four to five feet higher up on the wall with shelves in the gaps between cupboards.

Stacking and visualizing turned out to be really smart. We identified a problem. The spacing of those upright cupboards is such that it is impossible to attach all of them to studs simultaneously. We came up with a plan where we're using planks behind the cupboards as additional support and to create a sort of framing structure. We also realized that our intended height would make most of the cupboards hard to access. but hanging the cupboards lower would cause a problem hanging some of our long coats on hooks below the cupboards. That was when we came up with this arrangement, which we like way better. The upright gap will still have shelves. The open bottom gap will house coats.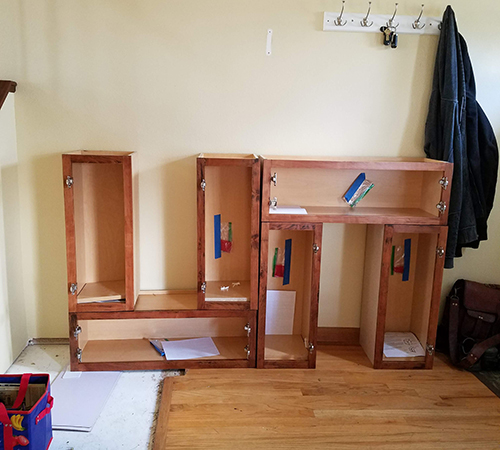 So now I've got planks to stain, side panels to stain and doors to finish varnishing. Oh, and there is crown molding that I also need to stain. The good news is that I enjoy painting stain and varnish on wood. So the project is being fun.