So very tired today. But happy. I slept poorly after the reception because my brain was too full of unprocessed things, but mostly I was able to keep my anxiety from latching onto anything and making up terrible stories. It was a lovely day. All the bits that were boring, or hurried, or stressful mostly fall away and I'm left with memories and photographs of the best bits.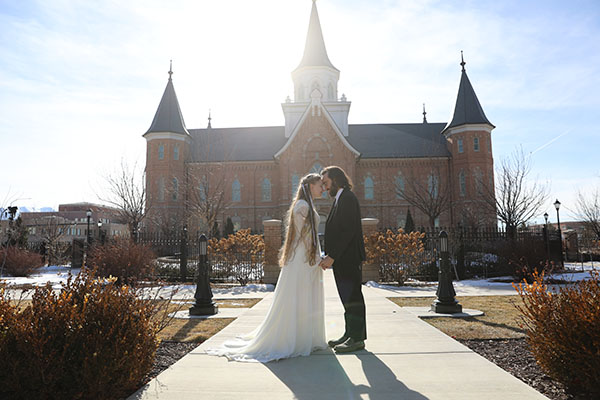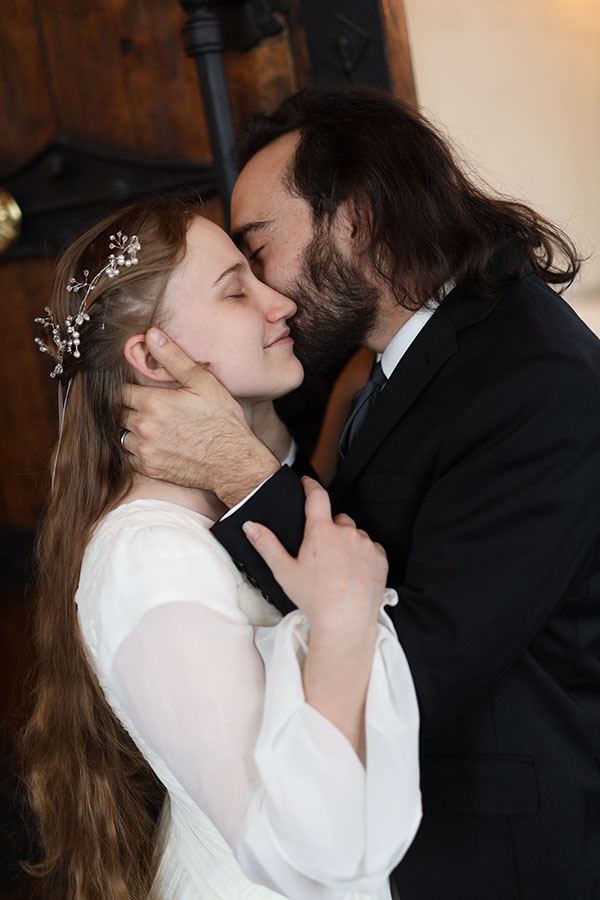 Obviously I love the beautiful professional art shots, but there are also the moments I caught with my own camera.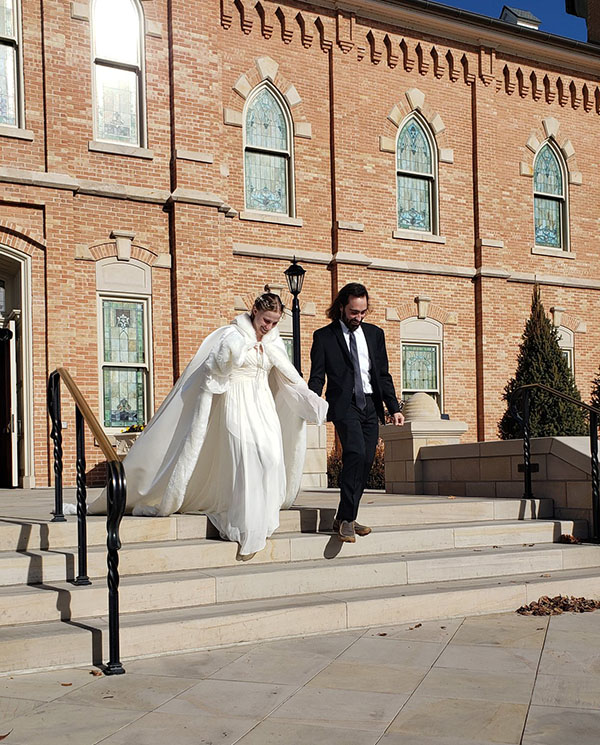 The moment with them smiling and the bride's ratty slippers peeking from under the gorgeous dress.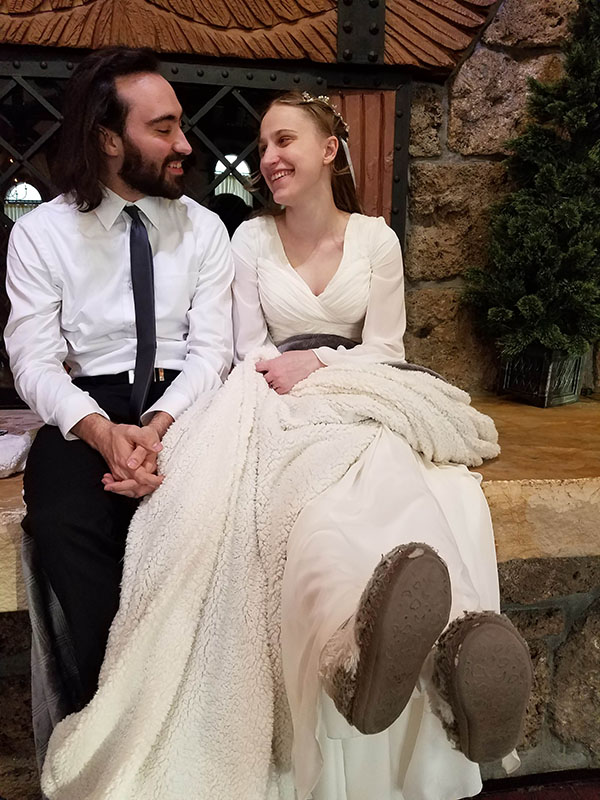 Descending the staircase while carrying a snuggly blanket to stay warm.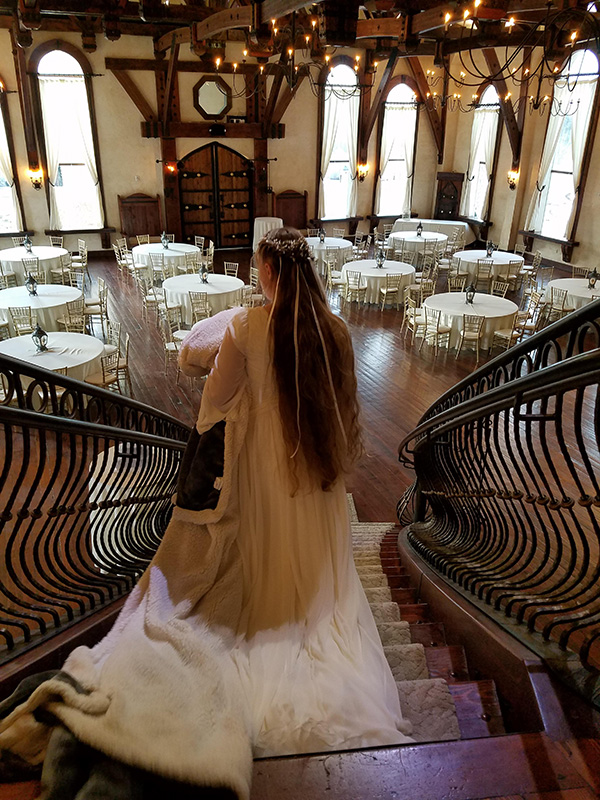 And in a huge labor of love, which was kind and sensitive to our desire that the newlywed's car be left alone, a large group of extended family rented a truck and decorated the interior as a honeymoon suite to greet the couple as they exited the reception.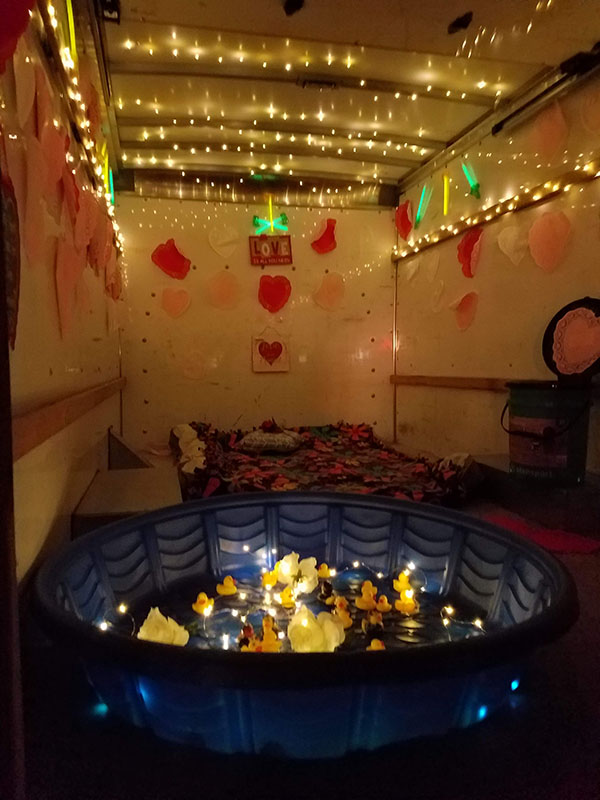 All these moments and hundreds more. So many treasures to process, but through the fatigue, I'm just happy. It was all so beautiful. Everyone who came to the temple or came to the party, or sent kind thoughts via message, they were all beautiful too. I can't think of a better start for a young pair than to be able to see how very surrounded they are by all the people who wish them well.