My last report on our long slow remodel was April 24, 2019. We didn't intend to put the project on hiatus for more than a year, but flooding damage and emergency repairs took over all available time and funds. I finally have time to get back to improving our kitchen. It starts with the purchase of cabinets and turning my garage into a workshop again.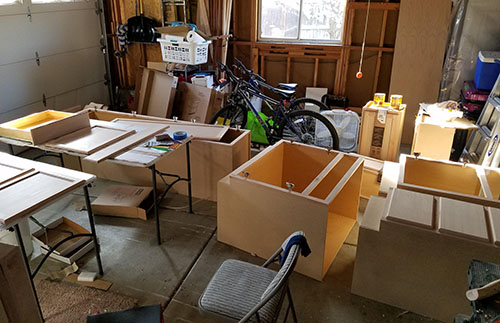 Getting the boxes finished only took about a week. I then set them up the way they'll go into my kitchen so I could start visualizing.

It is a little hard to see surrounded by the jumble of garage, but this is the plan on the wall where these cabinets will go.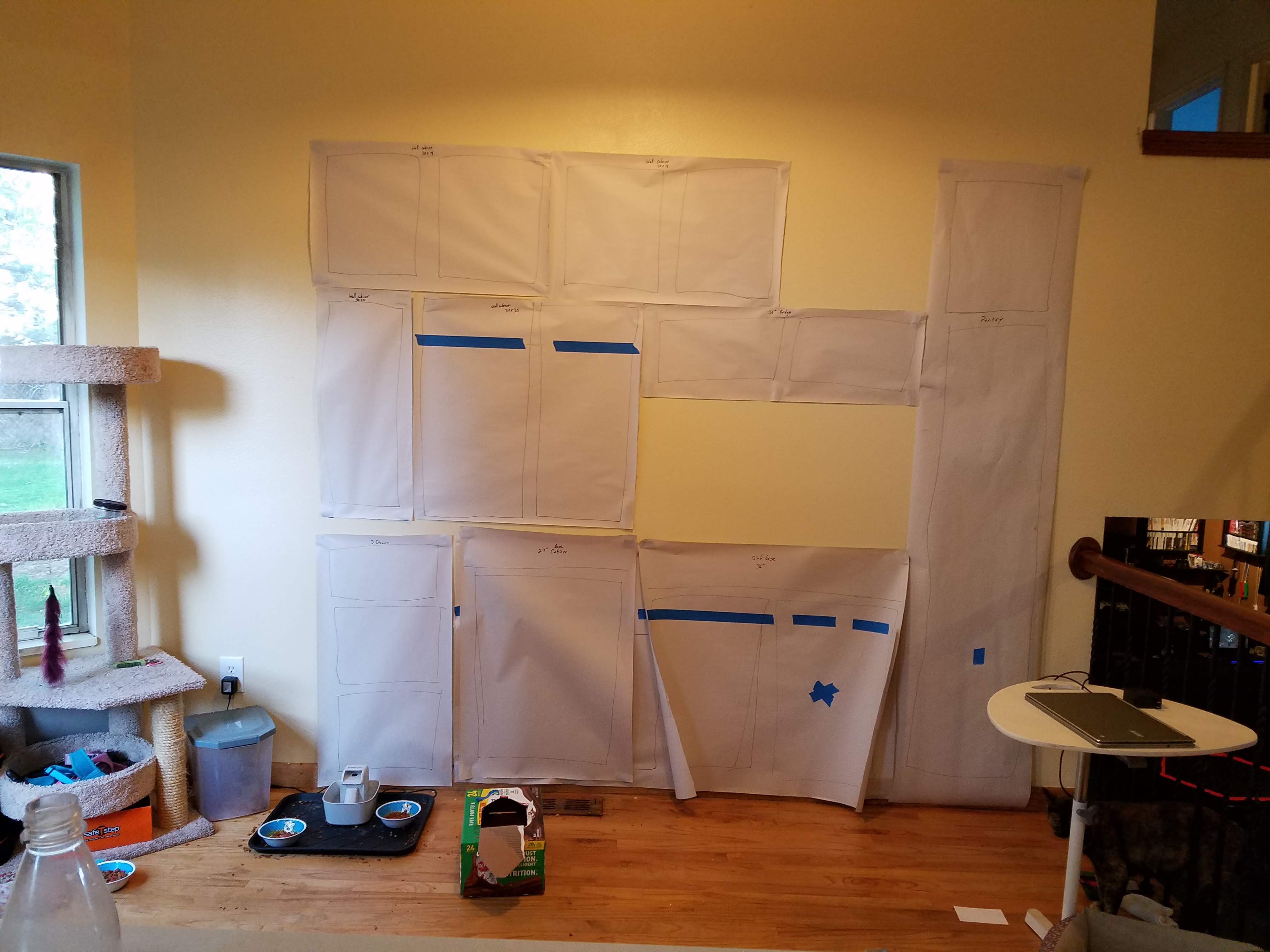 Next I'm working on the doors and drawer fronts. Sanding those smooth is the next step. Then I can move onward to the staining and varnishing. Once the cabinets are completed, the project hits a pause again until I can fund the flooring which needs to go underneath them.