Shipping season will begin soon. I thought it would begin in a couple of weeks, but yesterday I got word that the bulk shipment of RAM will be arriving sometime this week. Fortunately I've been working to prepare the warehouse, because we never fully cleaned up after Planet Mercenary shipping and then holiday shipping. In fact, my warehouse space looked like this just a month ago.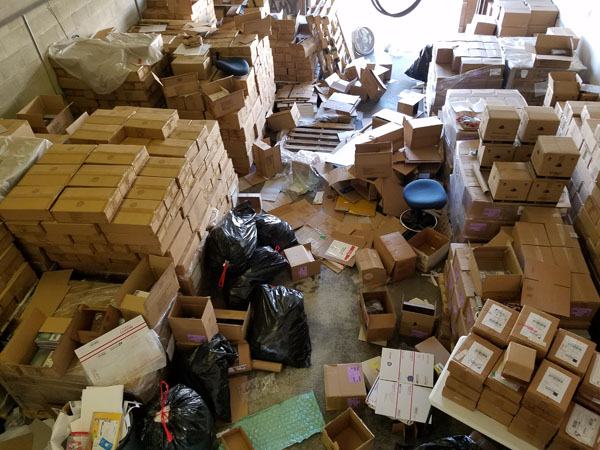 This state of affairs was a problem since "shipment of books" means 4-6 pallets and there was zero floor space for pallets of books to be dropped off. We hauled off fifteen big black bags of garbage, two carloads of cardboard, a dozen wooden pallets, and two more carloads of assorted other waste items. As much as possible I recycle and re-use, but it still ends up being a lot of work to remove things that are in the way so that we can make space. The good news is that as of this morning my warehouse looks like this: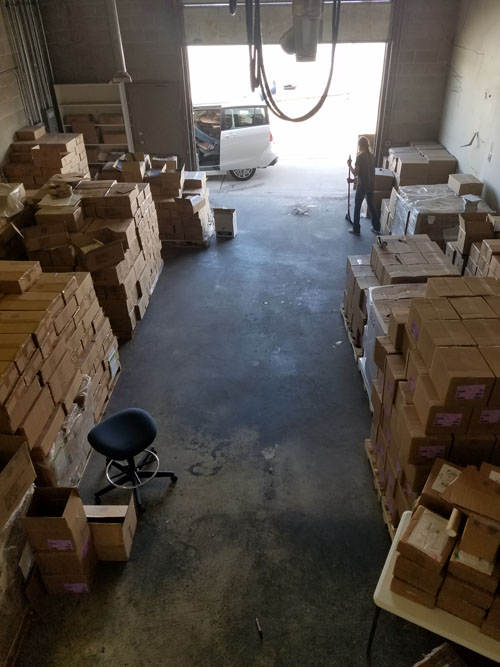 Four pallets of books will fit easily into that space. As will the shipment of shirts which I'm expecting not too long afterward. Also the shipments of boxes that I will use to mail the shirts and the books. The physical spaces are ready for work. Now I'm preparing shipping lists, combining orders, and generally organizing so that when the books (and shirts) do arrive we can send them on their merry way to homes where they'll be loved.