Most years in my neighborhood, fall is something of an anticlimax, trees go from green to yellow to bare. This year has been a spectacular display of reds and oranges slowly overtaking tree after tree. One of the benefits of carpooling again is that I drive past the same trees on a near daily basis. I've watched the trees transform day to day. None of the trees in my own garden are the type to go fire red, but they are blushing this year in a way I've not seen for a while.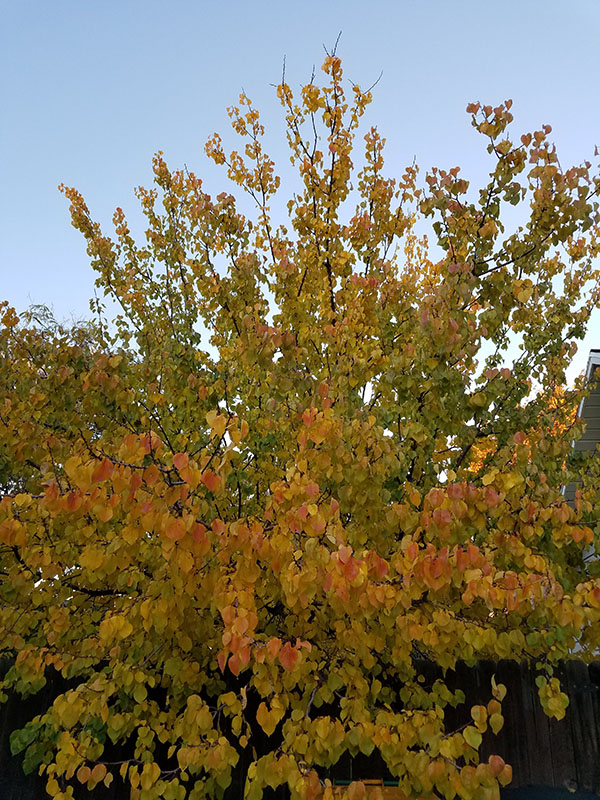 All this beauty on display because the trees are drawing energy to their core, dropping the leaves which would be too burdensome to sustain over the cold months to come. The trees are wise and know when to pull back and rest, when to hibernate until conditions change again. This is a lesson I could learn if I listened to trees. I could learn that I don't always need to be pushing and growing, that there is beauty to be found in pulling back and letting some things fall away.
It is nice to be reveling in fall, in the leaves and their colors, instead of merely mourning the inevitable onset of winter darkness and cold. Perhaps this year I can find beauty in the cold as well.