It is grocery shopping where I am able to see how the world has changed. I see it in the shelves that are empty. I see it in the people waiting to enter the store, carefully spacing themselves out instead of clumping.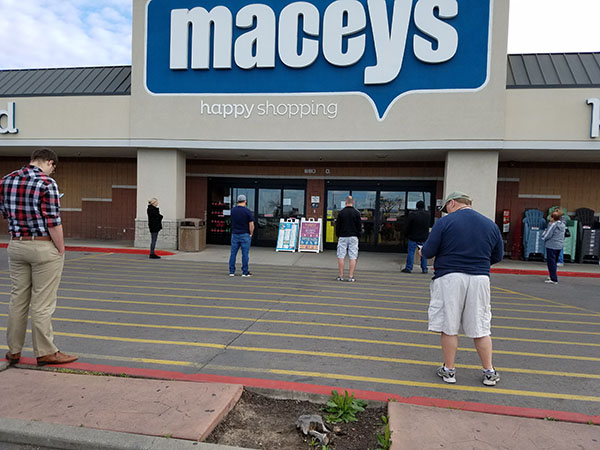 I see it in the masks on other's faces and feel it in the mask I wear myself. My experience is that people are patient and mostly considerate. There are more mask-wearers this week, though maskless is still the majority. When I am home or even at our warehouse, everything feels almost the same as things were before. At the grocery store I can see the changes.
The pandemic models were updated today and the predicted death count went down. That is good. But the models assume that the current level of lockdown/ social distancing continues through August. The changes I see at the store are going to continue for a very long time.