Last night I wrote a very long journal entry where the subject changed every two sentences. My head is so very full of far too many thoughts. So today I switched off. I slept late thus causing my son to miss his video therapy appointment (we rescheduled) and I missed a phone call from my daughter who I would very much have enjoyed visiting with. I stayed off of the internet except to answer emails and a brief check-in on headlines to see if the world shifted again without notice. It didn't this time, which is nice I suppose. I spent a little bit of time weeding then spent more time staining the cabinets which are destined to go into my kitchen.
Cabinets before: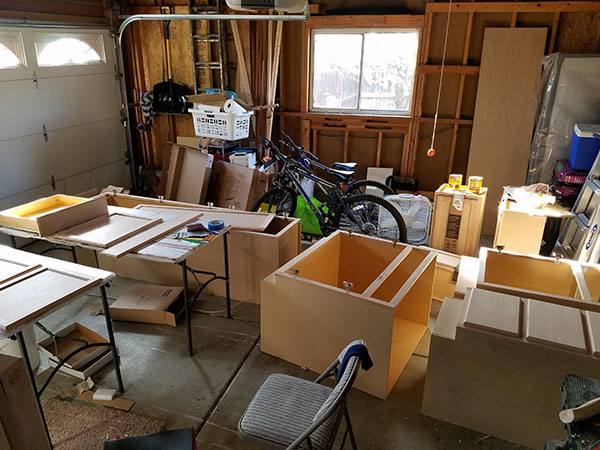 Cabinets ready for varnish: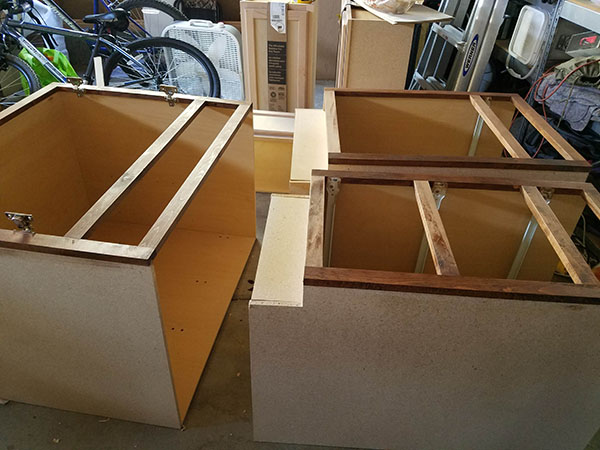 This evening I made risotto for the first time, which requires stirring constantly for 20-30 minutes. I didn't feel particularly energetic or creative. Most of the things I did were hands-on work with very little thinking required.
My state has decided to begin relaxing restrictions starting this Friday. It changes nothing for me and my family. Our restrictions are mandated by the virus, not the government. Incidence of the virus is low in my area, but the consequences for catching it are potentially high.