This happened today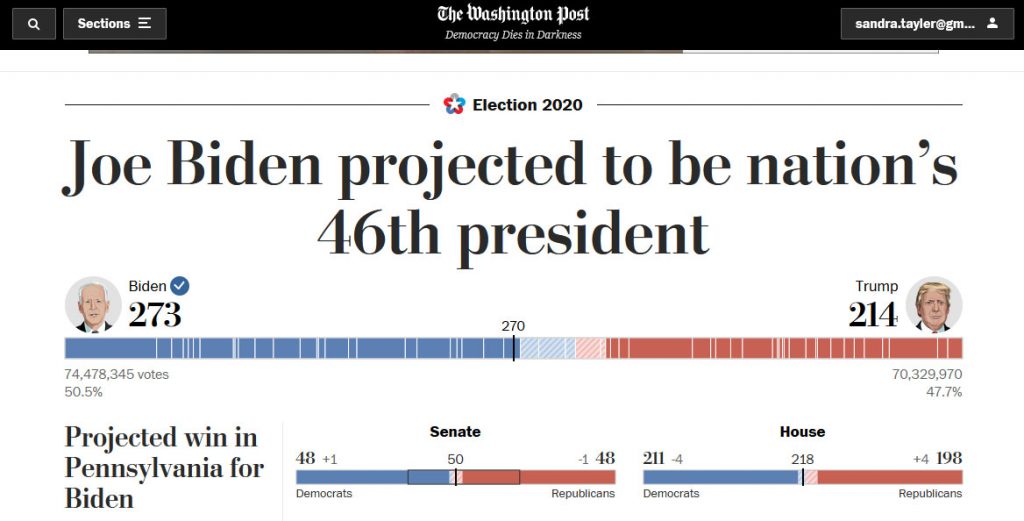 It is a political development which makes everyone in my house glad. I've skewed liberal for decades and I never felt as appalled by a republican president as I have for the past four years. He did so much social damage. His existence combined with the pandemic brought so many simmering problems to the surface. Possibly that is a good thing for us in the long run, because now we see the work we have to do. There is a lot of work. This election means being able to settle in and do that work without having to negotiate with a leader who denies the work needs to be done. I am happy to work with people who disagree on how to solve the problems, but I can't work with someone who denies the problem. Racism is a problem. Income inequality is a problem. The level of poverty in our country is a problem. How to handle immigration is a problem. The pandemic is a huge and urgent problem. The current state of policing and incarceration is problem. The cost of healthcare is a problem. We have lots of social discussion to do in order to figure out how to address these problems. We have a much better chance at actually having those discussions when we're not constantly fighting a landslide of denial and misinformation from the very top.
This also happened today: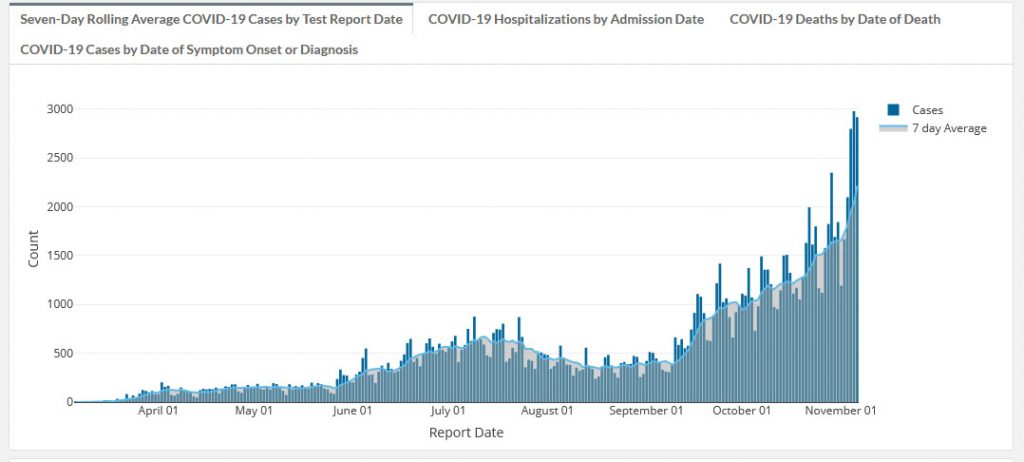 I do not like the way that this week's spike isn't a lone day reaching high. It is solid and sustained across three days. This means the low is probably not going to dip down much, and next week we'll have another set of new records. Particularly since the state guidelines haven't changed and the weather is going cold. We still have kids going to school in person. Church meetings every week with up to 100 people in attendance. I got an invitation to a wedding reception (which I won't attend) that had no information about quantities of people invited or safety measures. Sports events are happening. Youth activities are happening. People are planning to gather for Thanksgiving. Restaurants are open for dining inside. Gyms and fitness centers are open. None of that will shut down unless someone in government states clearly that they must. Until some of those things shut down we will continue to see increasing cases. The deaths have begun to roll in as well. I have friends and family who have tested positive.
So today I feel relief tempered with caution and an awareness that the work has only just begun.