Last summer we had flooding and I had to replace flooring in Howard's office and our family room. Because of deductibles and various other expense, the vinyl plank flooring we chose was on the cheap end. In the family room space this has been fine, but in Howard's office, where he was rolling over the flooring with an office chair, a problem developed. The planks started to slide and gaps opened up.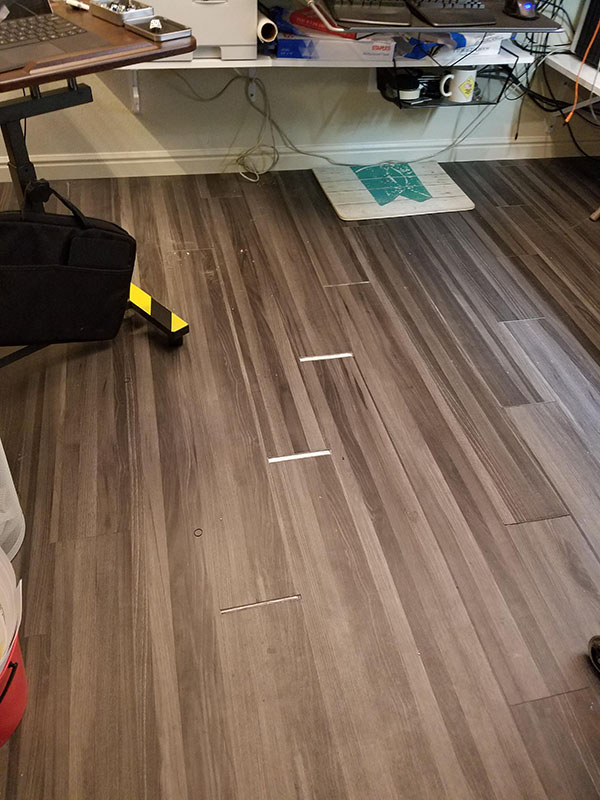 Some of the gaps were large, more than half an inch wide.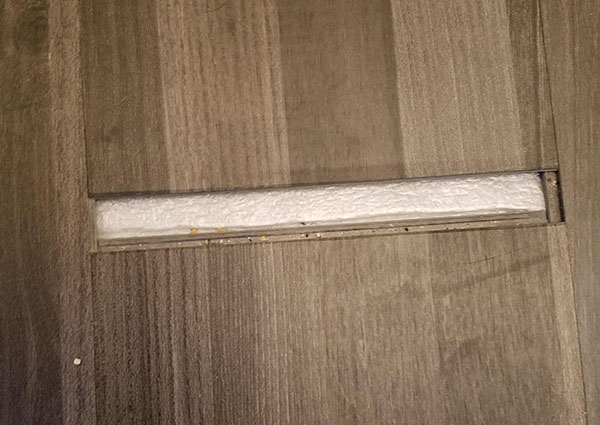 I took an afternoon and tore up the problem section. These flooring pieces are flexible enough to allow this where more rigid pieces would have required tearing apart all the way to the wall. Of course their flexibility is also why we had a problem in the first place. So there is that.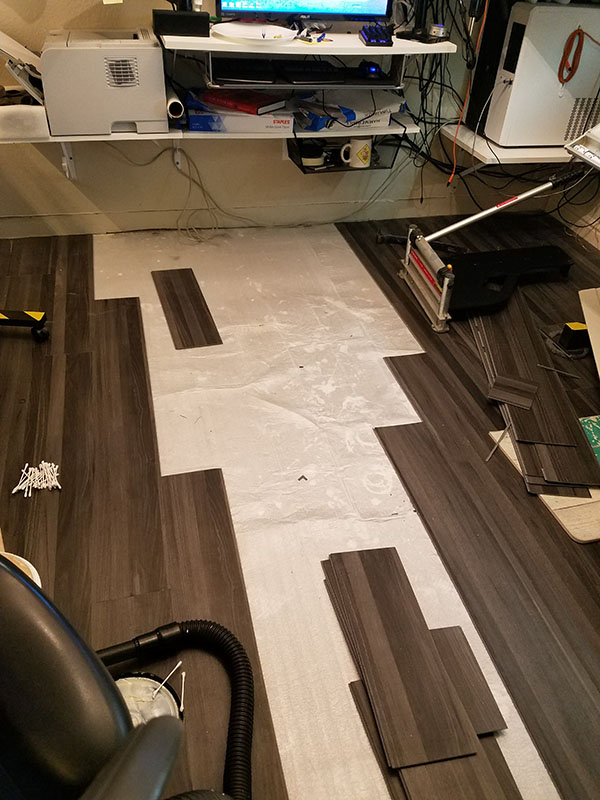 In order to prevent this problem from happening again, I took two preventative steps. The first was to push some blocking pieces underneath the dry wall and up against the wall stud. this meant that there wasn't a space for pieces to slide into anymore.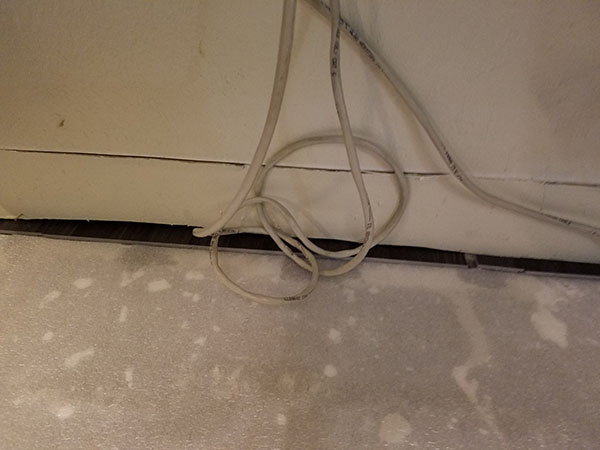 The second was that I used flooring glue to attache the pieces to each other. It would provide just enough additional friction that the pieces stick instead of sliding. Or so I hope. This sort of flooring isn't supposed to need glue, but I used it anyway in the interests of prevention.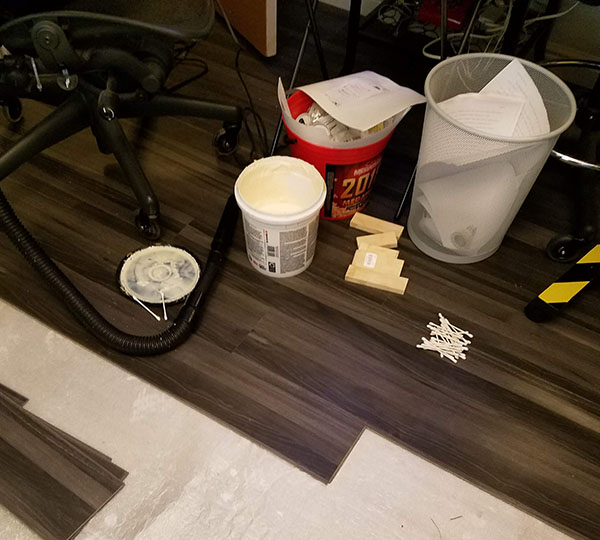 The job was fiddly and at times annoying, but I got it done. Now Howard has a functional floor again.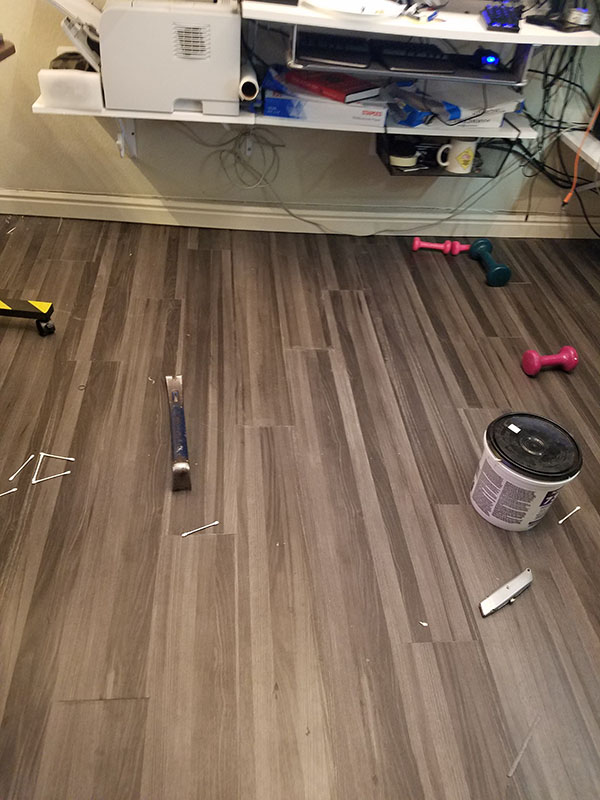 As an added protection, we purchased an office mat designed for hard floors. It'll be just one more layer of defense. If the problem happens again, then the only real fix is to tear out this less expensive flooring and install something that is higher quality. Not really what we want to spend time or money on right now. It feels good to have an annoying house problem solved. I like that.