This is how the corner of my bathroom used to look two weeks ago: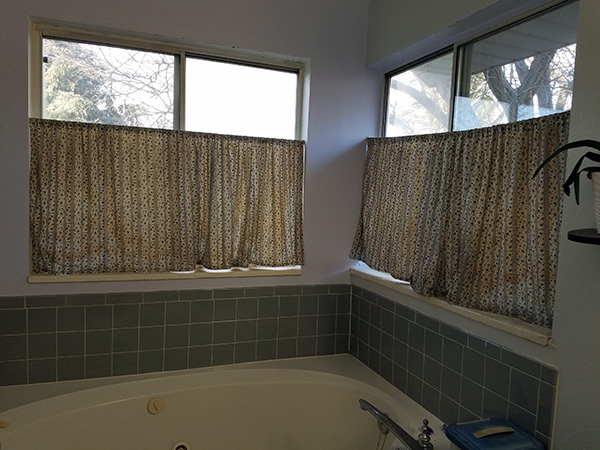 This is how that corner looks today: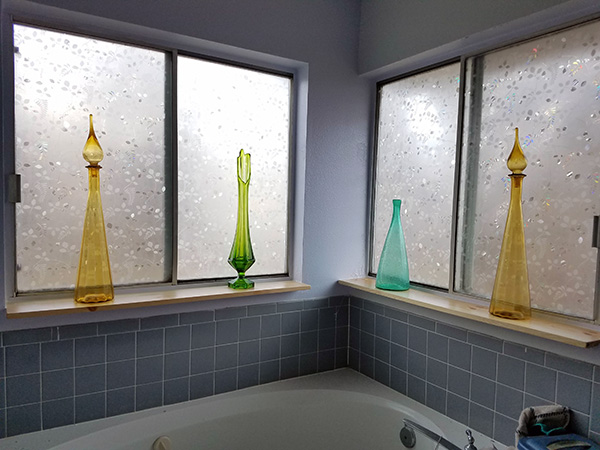 The change over took a couple hundred dollars in supplies (window cling film, boards, varnish, paint, caulk) and about five hours of work broken into little segments. The end result is that I now have a place to display these vases that I got from my Grandma. She loved them dearly and I'm glad to have them where they can catch the light instead of being hidden away in a box.
It is nice to have a measurable accomplishment when so many other things feel discouraging or stagnant. Particularly since this project also felt stagnant for large portions of the time I was working on it. Projects do that sometimes, but small efforts add up. Then eventually you have something that didn't exist before.